It doesn't get more farm-to-table than plucking and serving up Swiss chard, strawberries or rosemary you've planted yourself. We want to know your edible garden plans!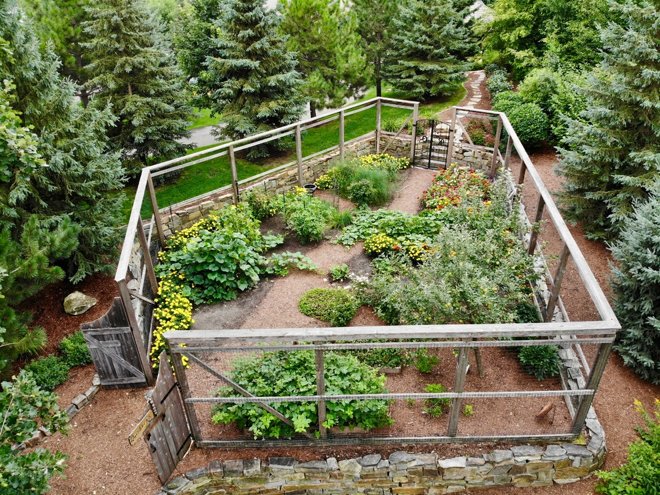 What kind of edible garden do you have? It might be an elaborate spread like this one from Landsburg Landscape Nursery, a container garden, an orchard or perhaps a few herbs growing on a windowsill in your apartment. For those with larger gardens, did you start small and enjoy the fruits of your labor so much that the garden quickly spread? What was the first edible plant you ever cultivated?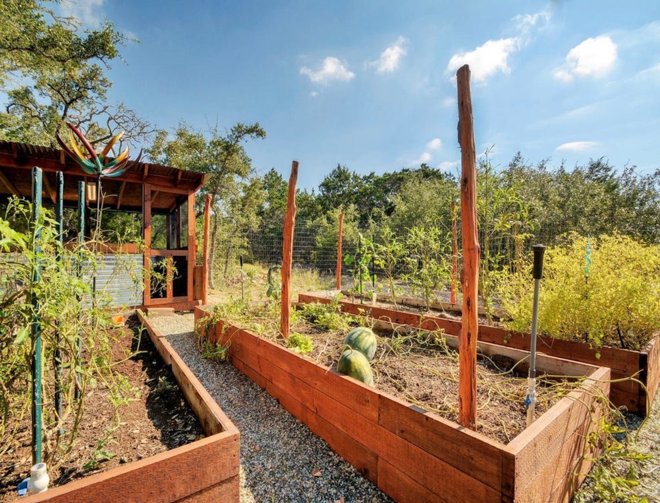 What's on the menu? Is this going to be a superfood summer with the likes of kale and blueberries? Are you constructing bean tripods? Are you ready to tend to watermelon vines? Or is it more about enjoying the flavors, flowers and scents an herb garden provides?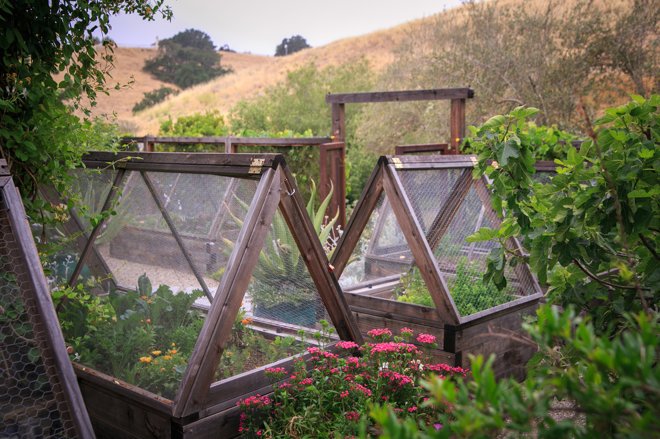 In this Austin, Texas, container garden, the pros at Drip Landscape and Tree Service crafted these raised beds from repurposed cedar. There is also a drip irrigation system.
Who else is consuming your edibles? Are varmints trying to partake of your garden's bounty? What kinds of measures do you take to keep them away?
The pros at Carson Douglas Landscape Architecture designed clever structures that keep critters from munching on the goods in this garden in California's Santa Ynez foothills. A set outfitted with Plexiglas for the cold-frame season gets swapped in the warmer months for one with chicken wire.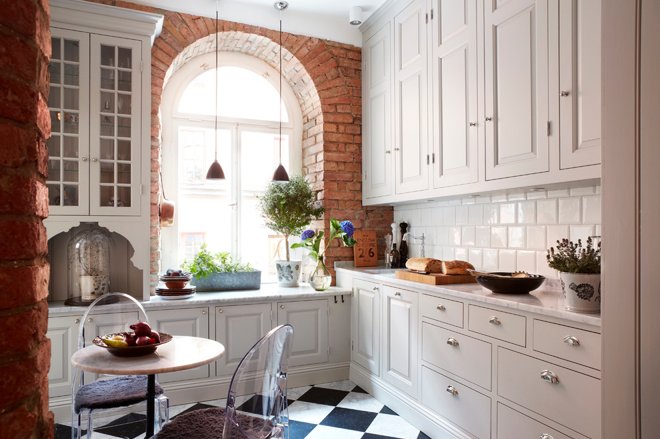 Do you grow edible plants despite having no outdoor space? Herbs on the kitchen windowsill or a plot in a community garden count.