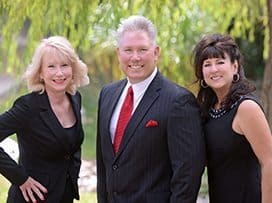 Choosing a full time agent is an obvious choice.
Real Estate is not a part time job. It can't be. It requires too many hours of diligent work to do all the things necessary to effectively represent a client and successfully close a real estate transaction. Yet many agents in today's economy have been forced to take other jobs, and cut back on their real estate work. Not so with The Tomlinson Group.
We are a full time REALTOR Team. Over the last 26 years, we have closed over 2,100 transactions.
Compare our experience, knowledge, and ability to get the job done with someone who's sold real estate for two years and has closed 8 transactions total. It becomes obvious why having The Tomlinson Group in your corner is an absolute must whenever looking for the best negotiators, the best communicators, the best advisors, and the best confidants.
90 Homes worth over $26,000,000 Sold and Closed to date in 2013
80 Homes worth over $29,00,000 Sold and Closed to date in 2014
100 homes worth over $37,000,000 Sold and Closed in 2015
84 homes worth over $36,000,000 Sold and Closed in 2016
Affiliations:
CAR – California Association of Realtors
CRMLS – California Regional Multiple Listing Service, Inc
SANDICOR – San Diego's Regional Multiple Listing Service
SRCAR – Southwest Riverside County Association of Realtors
Rancon Awards
2011, 2012, 2013, 2014, 2015, 2016: Presidents Club
2010, 2011, 2012, 2013, 2014, 2016, 2015: Platinum Club Member
2011, 2012, 2013, 2014, 2015, 2016: Most Transactions
2011, 2012, 2013, 2014, 2015, 2016: Sales Persons of the Year / Top Sales
---
What people are saying…
From our clients Bob and Shelly:
"Serina and her staff assisted my wife and I in selling our home
She was very detailed and always kept us updated"
From our clients Wade and Cyndi
"The Tomlinson Group sold our home in 4 days in a tough
market, then closed in 20 days total!"
Contact Us Today!
Serina: 951-805-1115
Eric: 951.970.6727
Jan: 951.553.9865
Fax: 951.329.3382